Good afternoon, friends. I had to send out a special email for several special announcements! 
Hope to see you songbirds soon... 
SATURDAY: KENTUCKY WOMEN'S VOICES CONCERT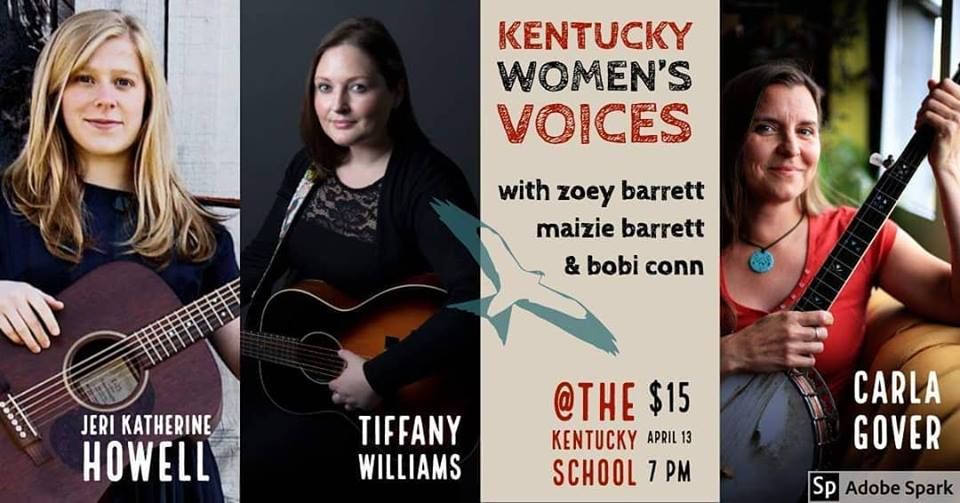 April 13 / 7 PM. Join us Saturday for an evening of original music and writings from four decades of Kentucky women, singing and musing about home, the land, social justice, politics, the environment, and other matters close to the heart. The performance will take place in Lexington's new home for music and culture, The Kentucky School. Get your tickets now as space is limited! 
From Carla herself:  "There are so many reasons I am looking forward to this show! (But you'd better get your tickets now, as it's a small room! 
1. My amazing daughters, Zoey and Maizie will be showcasing their songwriting chops and vocal/instrumental talents. 
2. The incomparable Jeri Katherine Howell, with whom I've been playing since she was a baby folksinger of 12, will exhibit her prodigious vocal and writing skills. 
3. Fellow Letcher-County homegirl Tiffany Williams is going to lay down her country-grass-Appalachian poetry in musical form. 
4. One of my dearest friends, Bobi Conn, will read excerpts from her gorgeous upcoming memoir, "In the Shadow of the Valley"--take that, J.D. Vance! 
5. This will all take place in the new music school and venue The Kentucky School, started by my good buddy Brett Ratliff and located in downtown Lexington. 
All of this is a bargain at $20 per ticket. But seriously---go get some tickets now, as they won't last!" 
#smashSMARDchallenge #savebabybrooks 
Listen to our latest tune and watch us smash whipped cream pies in our faces to raise awareness and funds for SMARD research. Spinal muscular atrophy with respiratory distress type 1 is an inherited condition that causes muscle weakness and respiratory failure typically beginning in infancy. Our baby nephew, Brooks, has been diagnosed with this rare disease, and we are reaching out to you for your love and support. For more information and to donate, visit www.smashsmard.org. THANK YOU! 
COWAN CREEK MOUNTAIN MUSIC SCHOOL CONCERT & DANCE - FRANKFORT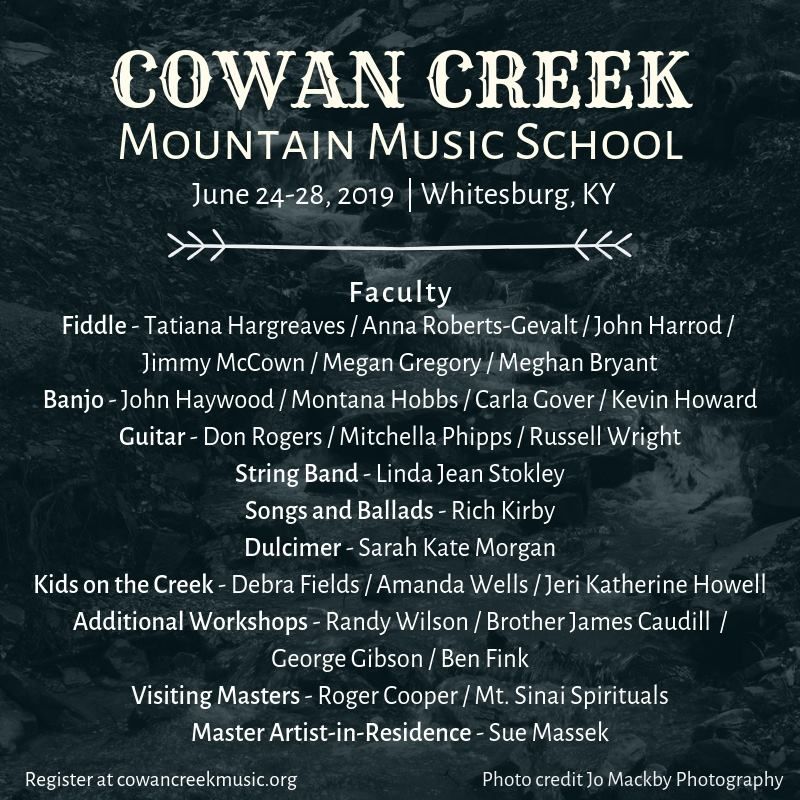 May 11 / 2-10 PM at Church of the Ascension in Frankfort. Experience Cowan Creek Mountain Music School in Kentucky's capital city! This will be a full day of concerts, square dancing, jam sessions, cake walks, silent auction, food, and more; featuring faculty and students of the school both past and present. All proceeds go to benefit CCMMS which takes place June 24-28 in Letcher County, KY. 
2-6pm - Concert 
Featuring: John Harrod & Tona Barkley, Karly Dawn Milner, Brett Ratliff, Jeri Katherine Howell, The Webb Twins String Band, and more! 
7-10pm - Square Dance 
LINEUP ANNOUNCED: RIVERROOTS MUSIC & FOLK ARTS FESTIVAL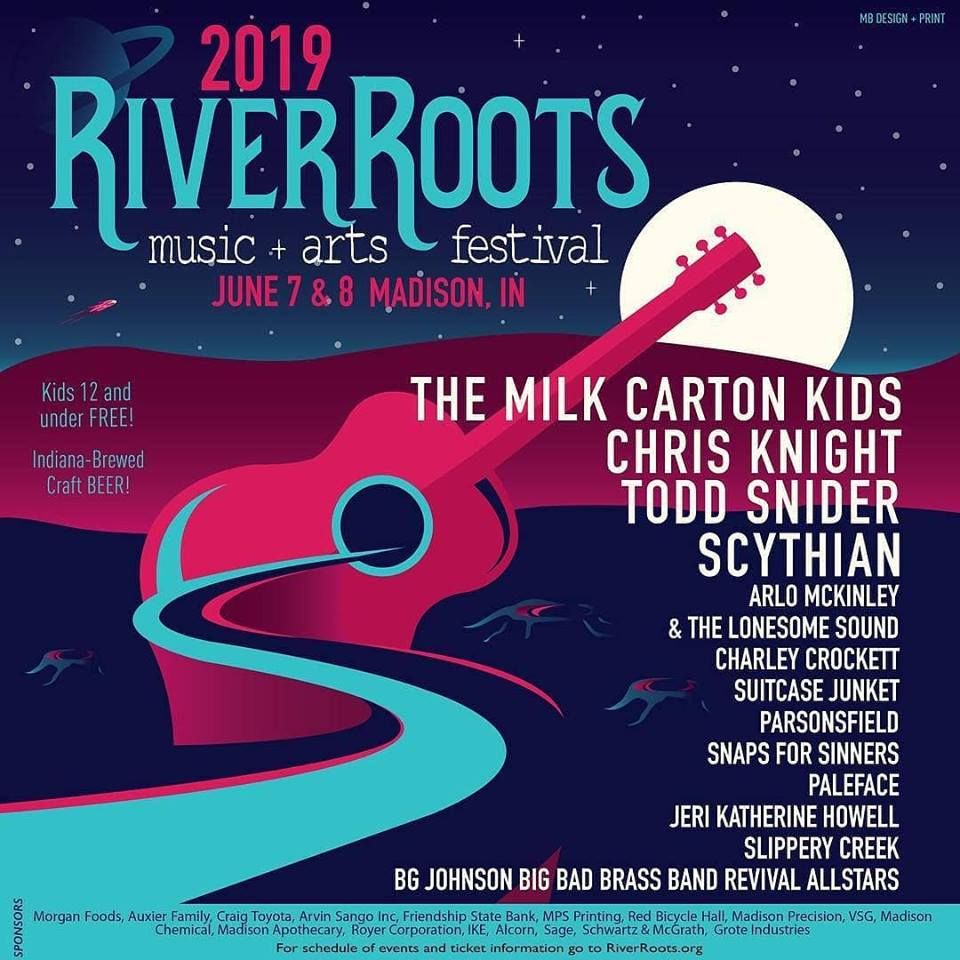 June 7. Look at that lineup; we are floored that we are on it! For the first time, Nat and I will join the lineup for the annual RiverRoots Music & Folk Arts Festival in Madison, IN! We'd like to thank our long-term supporter, Liz McCutcheon, for advocating to get our music heard among the incredible lineup for this festival. Join us on June 7! Purchase tickets and learn more here. THE MILK CARTON KIDS!? 
JUST ANNOUNCED: FOXHOLLOW FARM SUMMER CONCERT SERIES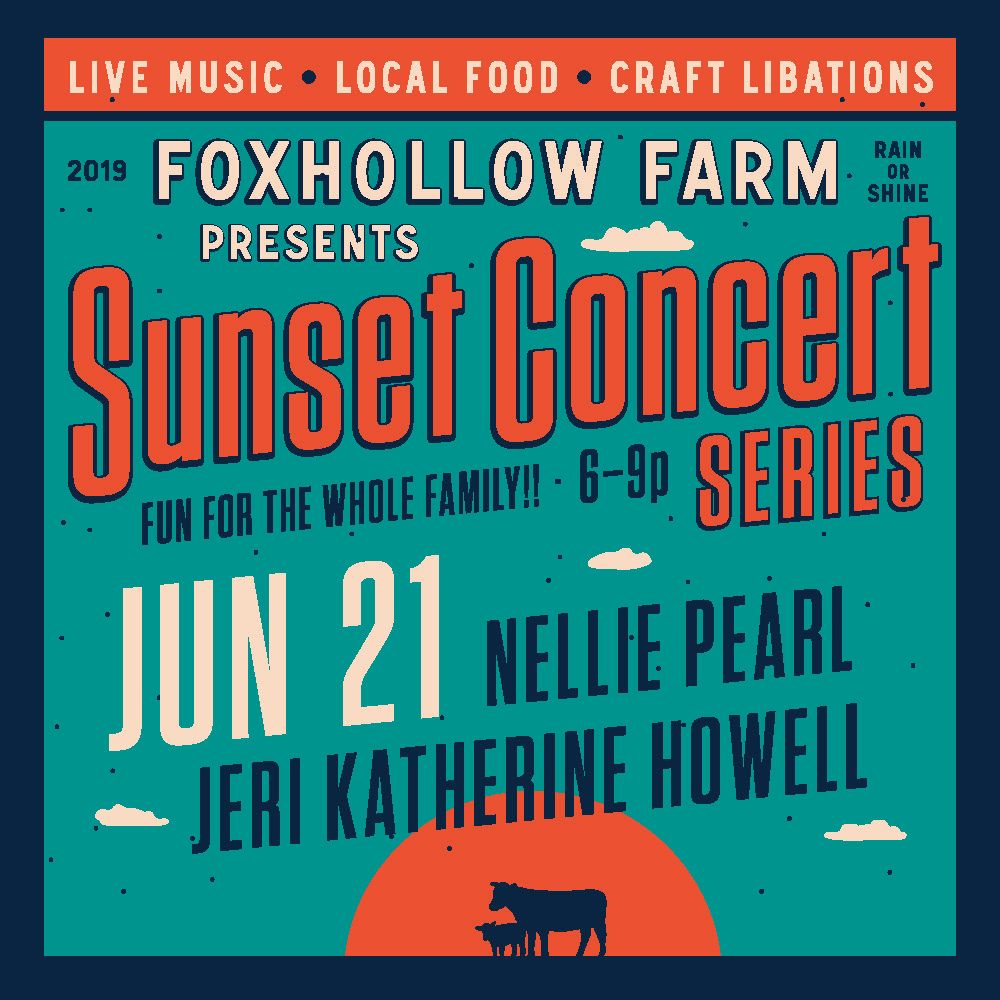 June 21/ 6-9PM. Calling all Louisville folks who have been asking us to perform near their town! Here we come! Enjoy this amazing outdoor venue, and two amazing sets of music from Nellie Pearl and Nat Colten with yours truly. 
Best wishes to you and yours. 
Jeri K.