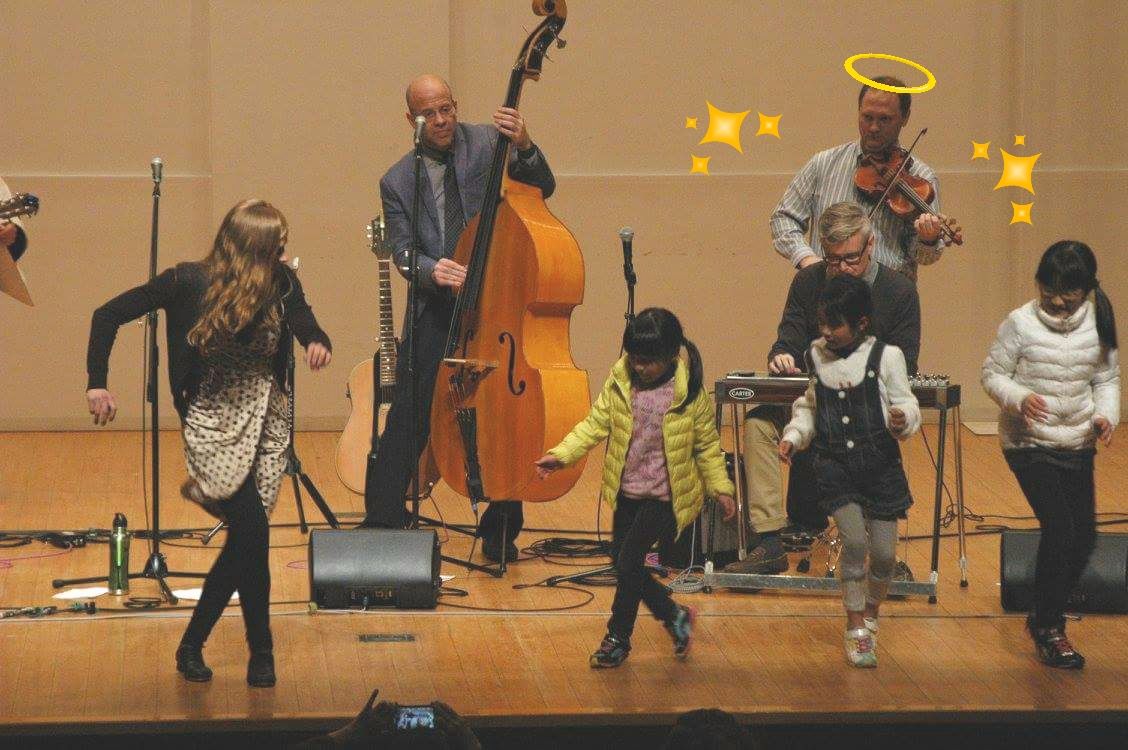 WE'RE GOING ON TOUR! The Jeri Katherine Howell Trio features the lovely and recently bewedded (to me!) Nat Colten and the fantastic fiddler Jimmy Kalb. There's Jimmy above, wearing his halo while rockin' a fiddle tune for me to clog to with schoolchildren during our 2016 tour in Yamaguchi, Japan! Jimmy is a Kentucky lad who was given a fiddle at birth. He moved to Vermont in 2017 (no, he's still not used to the winters). When not hugging radiators, Jimmy enjoys fiddling with bands in Vermont and Kentucky, including Rutland's "Miss Guided Angels."
Jimmy and I have played music together across central Kentucky, throughout the northeast, and across oceans. This time we are stickin' around Jimmy and, his wife, Jessica's new hometown of Rutland, VT. A HUGE thank you to Jessica and Jimmy for inviting us into their home, and for booking us some wonderful community shows. Please help us share some Bluegrass in the Green Mountains by forwarding the tour info to your friends in and around Vermont.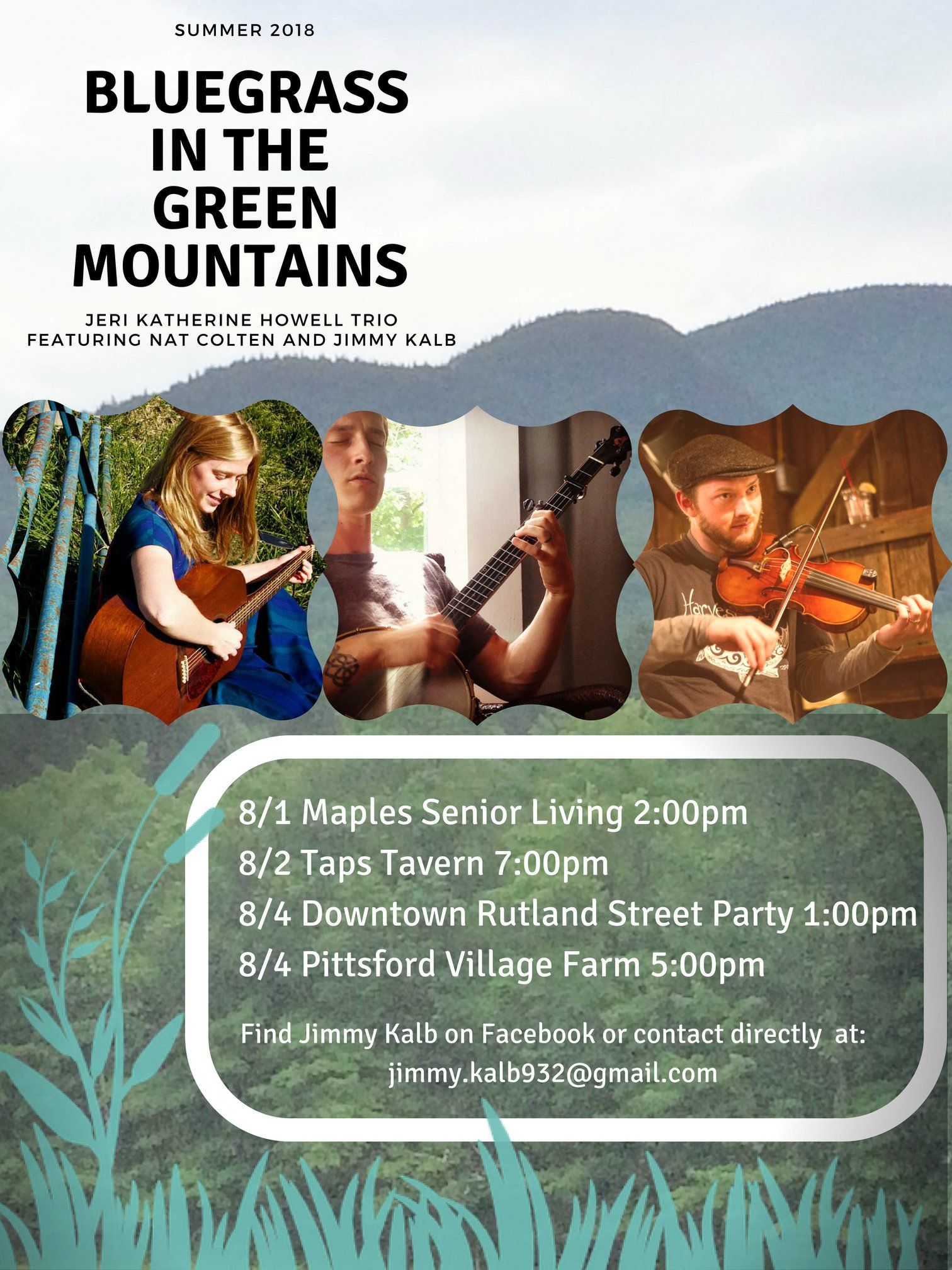 SHARE OUR TOUR SHOWS WITH YOUR FRIENDS ON FACEBOOK! 
I also am thrilled to give a shoutout to Nathan Link, the human who introduced Jimmy and me, got us playing music together and found funding for us to tour as the Centre College Kentucky Ensemble. Check out this video below to learn more about this incredible human, educator and musician, and to hear a song featuring Nate, Jimmy and me (around 2 min 40 seconds).
Invite us to your hometown! We like to get to know your neighbors, hear their stories, understand the culture and dynamics of a community. It doesn't matter to us how small or large your hometown is. If you can help us set up some shows, we will do our darndest to get there.
With love,
Jeri K.