Dear friends: 
Thanks to your support over the years, Nat Colten and I released our debut duo album, Holding On, about one month ago. We invite you to celebrate with us THIS FRIDAY, JULY 9 at our CD RELEASE SHOW - a public, free & all ages concert at West Sixth Farm in Frankfort, KY! We are debuting our band for this show, too: Ellie Miller, Nathan Link, Jordon Ellis, Nat Colten & yours truly. If you are able to support us further, please bring cash/checks for tips and CD purchases. 
---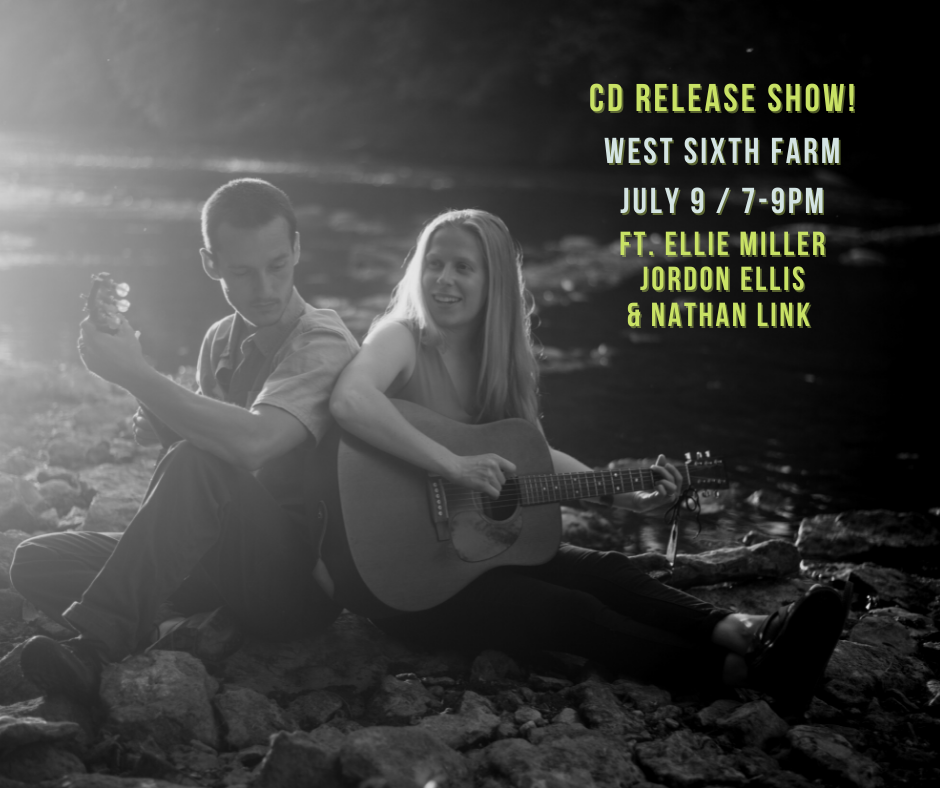 Jeri Katherine Howell & Nat Colten 
Holding On CD Release Show 
ft. Ellie Miller, Jordon Ellis & Nathan Link 
West Sixth Farm 
Friday, July 9 from 7-9 PM 
FREE Entrance / Tips & CD Purchases Welcome 
West Sixth Brews, Community Que Food Truck & Outdoor Seating (if you plan to arrive around 7 or later and want to see the stage, we suggest you bring a chair) 
---
Nat Colten and I share where and how we imagine folks are listening to Holding On, in an interview with Jasmine Fouts. 
Where and how are YOU listening to the album? Let us know! 
Get your physical or digital copy today at jerikatherinehowell.com, Poor Richard's Books, a live show (CD Release Show Friday, July 9 at West Sixth Farm!), or where music streams. 
---
With love & kindness, please take care. We hope to see you soon. 
Jeri Katherine & Nat